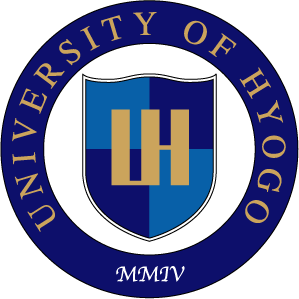 ニッケル錯体を用いて合成されたジベンゾペンタレンの結晶構造
関連する最近の論文
Enhanced Nucleophilic Reactivity of a 4-Lithiophenoxide Ion and Its Application to the Synthesis of a Bis(4-hydroxyphenyl)methylenecyclopentadiene and Its Dianion, a Novel Extended Trimethylenemethane Dianion, H. Kurata, T. Tanaka, T. Sauchi, T. Kawase, and M. Oda, Chem. Lett., 947-948 (1997).
Dicyanodiaryl-p-quinodimathanes : An Efficient Synthesis Using a New Dilithium Reagent and Their Solvent-Dependent Properties, T. Kawase, M. Wakabayashi, C. Takahashi, and M. Oda, Chem. Lett., 1055-1056 (1997).
The Newly Modified McMurry Reaction toward Improved Synthesis of Cyclic Paraphenylacetylenes, T. Kawase, N. Ueda, K. Tanaka, Y. Seirai, M. Oda Tetrahedron Lett., 42, 5509-5511 (2001).
7,7-Dicyano-8,8-bis[4-(N,N-dimethylamino)phenyl]-meta-xylylenes: The First Stable Zwitterionic Metaxylylene Derivatives, T. Kawase, T. Iwata, and M. Oda, Chem. Lett., 32, 322-323 (2003).
2,6-Di-tert-butyl-4-(3,3-diarylpropadienylidene)-2,5-cyclohexadien-1-ones, the First Stable p-Quinopropadienes, T. Kawase, N. Nishigaki, H. Kurata and M. Oda, Eur. J. Org. Chem., 3090-3096 (2004).
〒671-2280
兵庫県姫路市
書写2167
兵庫県立大学
大学院工学研究科
物質系工学専攻
合成バイオ部門
有機G(川瀬研)

 有機金属錯体を用いた新しい機能有機分子合成手法の開発は、非常に大きな可能性を持った研究分野である。 これまで、合成する方法が無い、または合成が難しかった分子を簡単に合成できるようになれば、その応用範囲は広い。 これまでにも、新規有機リチウム試薬の開発やMcMurry反応の改良によるシクロファン分子の効率的な合成法などを開発してきた。 最近はGrubs触媒をもちいた新規キラルホスト分子の構築や、ニッケル錯体を用いた共役系化合物の合成などを研究している。